Lunch with Dr. Bryan Johnson
November 14, 2018
Come and have lunch with Dr. Bryan Johnson, Hamilton County School Superintendent, as our guest. "We believe in success for all students and are dedicated to helping all students succeed to their highest potential. Every effort invests in the future of our children, our community and our future."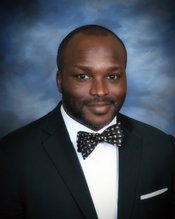 https://www.eventbrite.com/e/lunch-with-dr-bryan-johnson-tickets-51532510125
Strategic Partners: We hope you will join us as we will be honoring and recognizing YOU.
Lunch will be provided and small token of appreciation for (1) - representative from each Strategic Partner company. Recognition will be provided to all. (e.g. Diamond Level (3), Emerald Level (2) and Ruby Level (1).
https://www.eventbrite.com/e/lunch-strategic-partners-tickets-51544862070
Location Details:
The Walden Club
633 Chestnut St Ste 2100
Chattanooga,  Tennessee  37450